Moving to a country with warm sun, beautiful sea, and delicious food is undoubtedly a celebration of life. And our agency, DreamLife Spain, exists to ensure that this celebration is not overshadowed by such things as filling out paperwork, language barriers, and misunderstandings of local laws. We take care of all the hassle so that you can fully enjoy the beginning of your new life in Spain.

We have a range of services to meet any request – education in Spain or a visa with the right to work, buying property or starting your own business in Spain, moving with your whole family or alone, for a year or for life. And if necessary, all services together. We already have a plan ready for any of your dreams. So, sign up for a consultation, and we will tell you everything in detail.
Everything included
You probably want to step off the plane and immediately immerse yourself in the vibrant Spanish life. However, the reality is that you first need to solve a thousand everyday issues, and in a country where there is siesta, every piece of paperwork takes weeks to process. To rid you of all the hassle, we have created the "Everything Included" service. The package includes absolutely everything you may need in your new life – visa processing to Spain, housing search, opening a bank account, Spanish language courses, insurance, taxes, school or daycare, and much more. And the best part – you don't do any of this yourself. A whole team of specialists does it for you.
Student residence
Education in Spain is the most common and accessible option for almost everyone to immigrate to Spain. Anyone can move to Spain on a student visa regardless of age. All you need to do is enroll in a paid program at an accredited university or language school. This gives you the right to apply for a type D student visa in Spain. Our agency can help you quickly and easily obtain the visa, as well as assist you in finding an educational institution. Just sign up for a free consultation – and let's move from dreaming to action.
No lucrative visa
At some point, everyone has had the desire to drop everything and move to Spain. For such spontaneous wishes, there is a non-lucrative visa. It is a residence permit without the right to work, which allows you to move to Spain with your whole family and legally reside in the country for at least one year. The main requirement is to prove that you have a sum of 28,800 euros (as of 2023) to support yourself for a year in Spain. Are you ready to get this visa as soon as possible? Then contact our agency, and we will take care of everything for you.
Highly qualified specialist visa
The Blue Card of the EU or Highly Qualified Specialist visa is a real opportunity to move to Spain for those who can prove official employment in a Spanish company. Moreover, this residence permit allows the whole family to move to Spain, and after 5 years, apply for permanent residency. To avoid paperwork hassles and start enjoying all the benefits of Spanish life as soon as possible, contact our agency. We will quickly help you obtain the Highly Qualified Specialist visa, assist with finding accommodation, and solve dozens of other issues for you to start your new life.
Digital nomad visa
Combining remote work and travel is not difficult nowadays. But staying in one country for a long time without a visa is impossible. And flying back and forth can be tiring and expensive. That's why if you are a freelancer, the digital nomad visa is perfect for you. With the visa, you can legally reside in Spain with your family. The main requirements are to provide services to legal entities under a contract and earn a minimum of 2400 euros per month. Do you want to change the gray view from your office window to palm trees and the sea? Then book a consultation, and we will tell you all the details.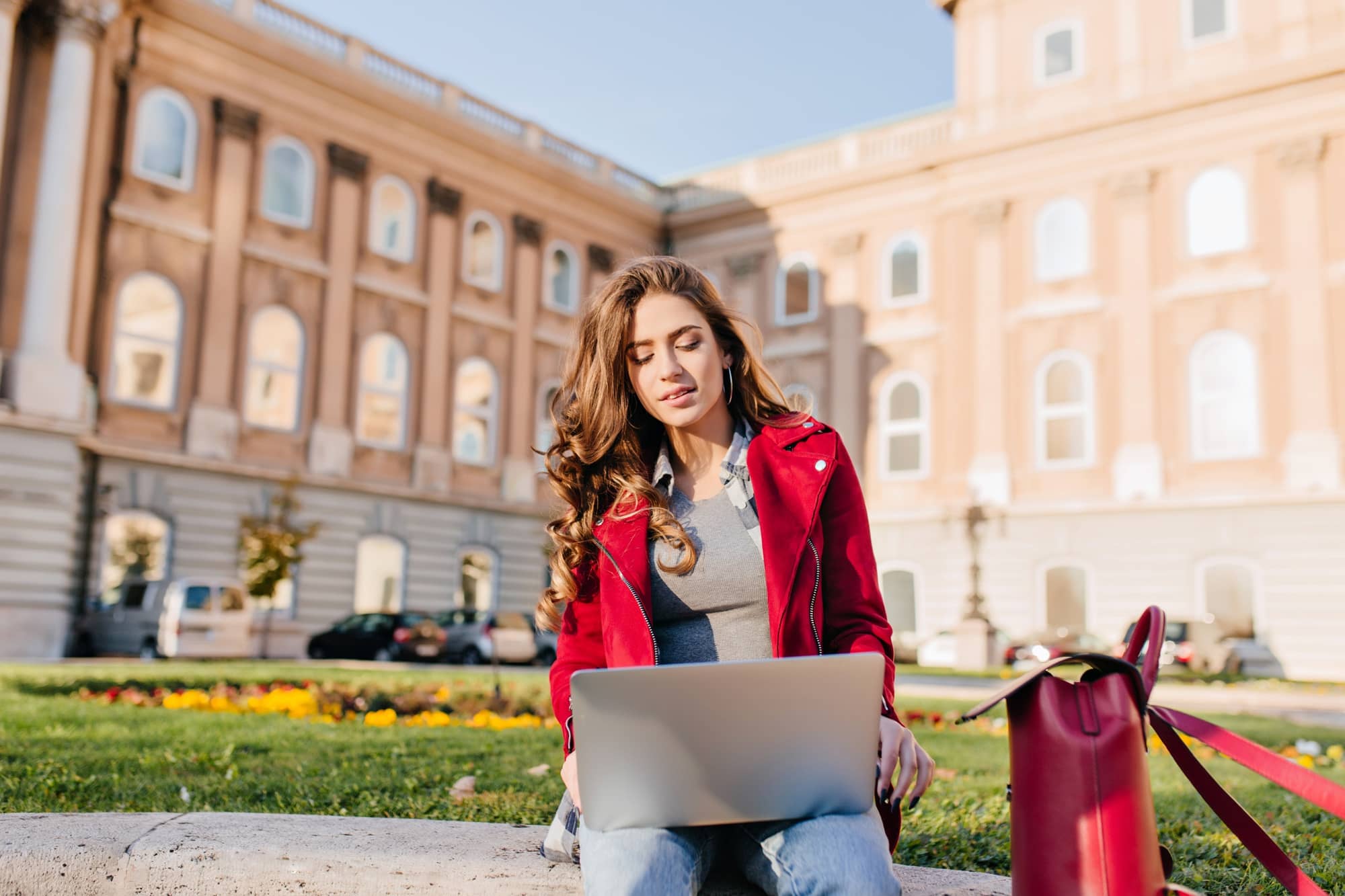 Investor visa
The Golden Visa to Spain, also known as the Investor Visa, is rightfully called "golden". To obtain it, you need to invest in a Spanish company or business project with at least 1,000,000 euros or open a deposit in a Spanish bank for this amount. Such a generous investment allows you to obtain residency in Spain as quickly as possible and also opens up many privileges for you. To find a profitable project for investment and to process all the documents without unnecessary stress, contact our agency. We will take care of everything and help you do it in the shortest possible time.
Modification of student visa
Education in Spain is a great start for anyone who plans to stay in this beautiful country for a longer period of time. Thanks to the modification of the student visa, after completing your studies, you do not need to return home. While in Spain, you can extend your student visa and instead obtain a visa that allows you to work 40 hours a week. Alternatively, you can create a business plan and work for yourself as an autónomo. Do you want to stay in Spain for a couple of years or even for life? Then book a free consultation and we will help you with the modification of your student visa.
Love visa "pareja de hecho"
If you know what "Pareja de Hecho" means, then first of all, congratulations, it means you have found your love. One thing to do – your partner lives in Spain and to always be together, you need to settle the paperwork. That's where the so-called love visa in Spain comes in. You can apply for it if your cohabitation with your partner is registered in Spain. That means you don't need to get married, it's much simpler. And to further simplify the process of obtaining the Pareja de Hecho visa and speed up the process, use the services of our agency. We will advise you and take care of the paperwork for you.
Purchasing real estate
Real estate in Spain is an opportunity to extend your vacation by the sea practically for your entire life. This is because buying an apartment or a house gives you the right to quickly obtain a residency permit in Spain, and in the future, citizenship. Where is it better to buy real estate in Spain, how to invest profitably, and what documents are needed – we will tell you about all of this and much more at our free consultation. And not just tell you, but also help you bring your plans to life, as we know everything about the real estate market in Spain
Renting accomodation
Looking for where to rent an apartment in Spain? Contact our agency and we will help you do it as profitably and quickly as possible. Our specialists are knowledgeable about the Spanish real estate market and know where to rent an apartment inexpensively or rent a house by the sea in Spain efficiently. Verification of documents, selection of options according to your criteria, negotiations with owners and personal escort to government institutions are included in the package of services. Sign up for a free consultation to learn more about this service.