A European degree is an open door to the whole world. But many of those who dream about it understand that a European education is not only prestigious, but also expensive.

Pay attention to education in Spain - higher or secondary education. Spain has been on the margins of European education for a long time and is only now beginning to grow in this respect. There are no Spanish educational institutions at the top of the world or European university rankings. But individual faculties of Spanish universities are not only in the top twenty, but also in the top ten in the world.

Foreign students who come to get an education in Spain have unique advantages not found elsewhere in Europe.
The inexpensive cost of education in Spain, as well as the cost of living in this country. These are affordable rents in Spain, prices for food and transport, which pleasantly surprise in comparison with the general European ones. The country is still only mastering the educational market, but prices will change. So we recommend you hurry up and go to study in Spain now, when it is economically profitable!
Cosmopolitan and welcoming: Spain's attractive climate has made it a tourist destination, and tourism has taught Spain to be open to different cultures and worldviews. Scientific conferences, religious gatherings and music festivals all feel equally well here. Wherever you're coming from in Spain, you're sure to find company!
The sea: to make sure that studying in Spain does not drive you crazy, you can go for a walk in the park or play volleyball for an hour on the beach at any time of the year. Perhaps, the disadvantages of education in Spain can be attributed to the fact that the country beckons from the classroom to the street, but this is a matter of self-discipline. With the right approach to the daily routine you will have the opportunity to relax all year round, and this only refers to the pluses.
Ecology: in Spain, the care for it has led to the fact that the country has taken the first place in life expectancy. Healthy Spanish cuisine plays a part in this too!
Student Community: Do you want to be in the center of the world? Choose Barcelona or Madrid! Young people from all over the world come here! Barcelona has long had a reputation as a multicultural capital, and the citizens are well aware of this. The international student exchange program Erasmus, modern music and art festivals, competitions in extreme sports, exhibitions, gatherings of gamers, anime fans and graffiti marathons provide an influx of young people.
All of the above and more are the pluses of an education in Spain. Your education here will not only be of high quality and inexpensive, it will be filled with vivid impressions.
Let's talk in detail
About the following aspects:
The education system in Spain.
Higher education in Spain.
The best higher education institutions in Spain.
How to enroll as a foreign student in Spain.
Student Visa.
About our services.
The spanish educational system
In the free public school in Spain a child begins to go to school at the age of 3 years, regardless of whether his parents are in the country legally or not. And from the age of 6 children are already required to attend school. If children come to school with a zero level of Spanish, the teacher will deal with them individually. As a rule, by the next year of school children of foreigners are perfectly integrated, freely communicate and make friends with their peers.

Why might this be important to you, even if you yourself are going to move to Spain legally, and your children will have taken a Spanish course before the move? So that you are not afraid of being a foreigner in Spain, first of all. And secondly, so that you yourself are not frightened by the prospect of becoming neighbors of other foreigners in Spain. This country is attentive to the issue of integration and ecological living of different peoples under the shade of the Spanish flag. Your children growing up here will very soon feel Spanish and help you integrate.

Education is compulsory in Spain, which the student receives from 6 to 16 years. It is divided into two cycles: Educación Primaria ( 6 to 12 years old) and Educación Secundaria ( 12 to 16 years old). The two-year cycle called bachillerato corresponds to our 10th or 11th year, it is not compulsory and is taken by those who want to go to higher education in Spain.

For those who intend to start a professional activity as soon as possible, there are so-called "educational cycles" - ciclos formativos de grado medio (middle level) and ciclos formativos de grado superior (higher level).

The second type corresponds to the bachillerato level and makes it possible, if desired, to enter a Spanish higher education institution, but already possessing a diploma of vocational secondary education.
Higher education in spain
The higher education system in Spain is divided into three stages:
The first stage is called Grado. It corresponds to the Russian bachelor's degree, lasts from 3 to 5 years and costs from 1.5 to 2 thousand euros a year. To enroll, you must pass the "Selectividad" exam. Its compulsory subjects are: Spanish Language, Spanish Literature, Foreign Language, History of Spain ) + major subjects. Private universities do not require passing the Selectividad, they have their own selection system.
The second stage is called "Master". It corresponds to our master's degree, lasts 1-2 years, and costs up to 3,000 € a year on average. However, there are programs costing up to 18,000 per year. To pass it, you need to submit a preliminary application form, provide a diploma of higher education and pass an exam or an interview.
The third step is called the Doctor. It is the same as our graduate school. It takes 3-5 years of study, and its average cost is from 700€/year. You will need a diploma of higher education and a plan for your doctoral work, which must be approved by your supervisor.
Universities in Spain can be public or private. Private universities are often more expensive than public ones. Selection to public universities is strictly regulated, while in private ones you can sometimes enter without any examinations - according to the results of the interview.
Private universities have the advantage of a well-established system of professional practice, which makes it easier to find a job in the future. Unfortunately, graduates of state universities do not have this advantage, and they have to conquer the labor market on their own.
The best universities in spain
Consider the universities of the three cities recognized as the most student cities: Barcelona, Madrid and Valencia.
Studying in Barcelona
In the 90s of the last century, the Catalan capital entered a phase of rapid development. That's why the young universities of this city are in the focus of more attention.
The Universitat de Barcelona (University of Barcelona) founded in 1450 is one of the oldest. It's one of the 200 best universities in the world and has a wide variety of faculties and programs.
The UAB (Autonomous University of Barcelona) is one of the youngest universities. According to the rating of the "Young Universities of the World" it occupies the 10th place in the world!
The Universitat Pompeu Fabra is the youngest on that list. It began its activities in 1990, but it has already surpassed its older counterparts in terms of job placement among graduates, which is 83%.
The Universitat Politécnica de Catalunya (Universitat Politécnica de Catalunya) is the largest in Catalonia and ranks 2nd among Spanish universities.
Studying in Madrid
The Spanish capital is a place where the children of royal families and the main political figures of the country study in universities. And it affects the level of education in these universities.
The Universidad Autonoma de Madrid (Universidad Autonoma de Madrid), founded in 1968, is one of the best public universities in the country. Its Faculty of Mathematics is ranked 75th in the world, and the Faculty of Law is considered the best in the country.
Universidad Complutense de Madrid (Universidad Complutense de Madrid) is the most prestigious university in Spain. Cervantes and Calderon de la Baraka studied there, as well as seven Nobel Prize winners!
Universidad Politécnica de Madrid (Polytechnic University of Madrid) is the best technical university in Spain. Most of its technical schools are considered the best not only in Spain, but also in Europe.
Studying in Valencia
Valencia is the third-largest city in Spain, and it has everything ahead of it. It has not yet become as popular as Barcelona, and therefore there are no crowds of tourists or exorbitant prices here yet. But it has all the same charms as the Catalan capital: sea beaches within the city, excellent mild climate, developed infrastructure, a rich cultural life.
Universitat de Valencia (University of Valencia) is the oldest university of this city that was opened in 1499 and is the second in Europe in terms of the number of students who come under the international student exchange program Erasmus.
Universitat Politécnica de Valencia (Polytechnic University of Valencia) is one of the top 100 young universities in the world. It is also the only Polytechnic University in Spain that is included in many of the most prestigious rankings, such as the QS or Shanhgai.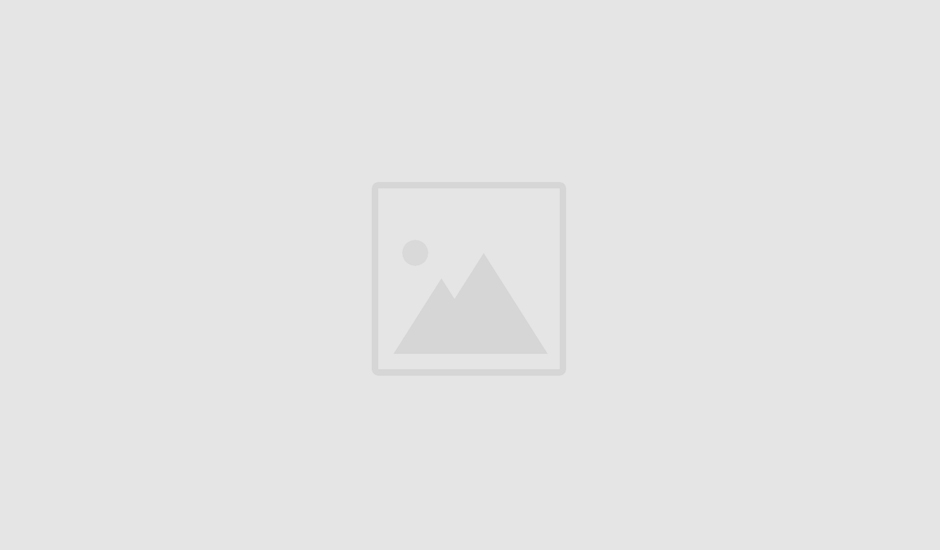 How to enter higher education institutions in spain for foreigners
To enroll in a university in Spain, use one of the possible ways:

Obtain an International Baccalaureate diploma. You can get it in your country in parallel with the USE. But to get it you will need to have excellent grades and be fluent in one of the languages of the International Baccalaureate (English, French or Spanish) as well as demonstrate creative and independent thinking.

You can transfer to a Spanish university from the one you are currently attending. This is possible if you are an excellent student and speak excellent Spanish, and if your university is part of the international student exchange program Erasmus.

Another way is to finish 10th or 11th grade (in Spanish this is called "bachijerato"). If you do not know the language perfectly, you will have time to improve it, and you do not have to pass a separate exam in the language. Also, here you can take courses at the university of your choice and find out everything about the local selection criteria for admission.

Or you can apply to one of those universities that have a special certificate for admission of foreign students. Before applying to a Spanish university, find out whether the school you choose has such a certificate. Admissions Committee may not know that you will need a study visa to Spain to study. Often Spaniards are surprised when they learn that Russians and Ukrainians need a visa to enter Spain. So they can accept your admission documents and tuition fee, but you will not be able to come.

In order to enter a Spanish university, you will need to pass the DELE or SELE language proficiency exam. You will also need to take an exam to assess your level of education, called Selectividad. You can do all of these things, both the language certificate and the Selectividad exam, by correspondence.

However, the Selectividad is not easy to pass, especially if you have chosen a prestigious university with a high passing score. For this reason, we recommend that you enroll in and complete a year's worth of preparatory courses before you plan to take the exam.

If you were not able to pass the entrance exams, you can enroll in extensive language courses in Spain, obtain a student visa to Spain, and prepare for the entrance exams by communicating with local professors and obtaining additional information from local libraries while you are in the country. Fortunately, many language schools in Spain have the right to invite foreign students for long-term studies. Our agency will be happy to advise you on choosing the right school and any other questions related to higher education in Spain.
How to get a long-term student visa and stay in spain
We are talking about long-term visa type D. There are also C visas, which are issued for up to 90 days and are useful for short-term courses, the same preparatory for admission.

In this article we will tell you how to get a Spanish diploma. That is why we will need a type D visa, which will allow you to stay in the country for up to 180 days.

It is possible to get a type D visa to Spain after enrolling either in one of the Spanish universities, or in courses that have permission to study for foreign students and offer a full-time program.

Once you have received your enrollment document, paid your first year's tuition and rented your housing in Spain, it's time to make an appointment at the Spanish Consulate.
Documents for type d visa:
2 completed visa application forms
Valid passport and photocopies of all pages.
Civilian passport and photocopies of all its pages
2 photos on white background of 3,5×4,5
Admission documents for higher education or courses
Rental contract
Full coverage by a health insurance company accredited in Spain.
Proof of money to stay in Spain for one year (100% of the minimum wage for every month in Spain)
Proof of criminal record
Medical check about absence of dangerous diseases
All documents have to be translated into Spanish by an official translator.
In a period of 1 to 3 months you will receive a visa or refusal of it. If you managed to get a visa, you go to study in Spain, and here, upon arrival, you will need to get the so-called "student residence" - a card that will give you the right to study, live in Spain, as well as travel within the Schengen area. This card will not give you the right to work, but you can have a paid internship (no more than 20 hours per week).

This card can be renewed each time you move on to the next course of study. You do not need to leave the country to renew it. But even if you live in the country continuously with a student card you will not open an account of the 10 years you need to live here to get Spanish citizenship.

To start counting these 10 years, you need to get your first resident card with the right to work. You can apply for it after 3 years of student residency. To get it you need a work contract, which you can arrange, for example, during your internship.

Studying in the country in its language and with its criteria increases your chances of getting the documents you need to live and work legally in Spain.
Our services
Dreamlife Spain offers detailed and detailed consulting services on studying in Spain for foreigners. There are a lot of nuances.

Did you know that expensive private school here does not always mean "good"? Have you heard that the claims that our compatriots make to local schools and universities, sometimes have nothing to do with the criteria of the Spaniards? Did you know that in Barcelona all official certificates and documents are written not in Spanish, but in Catalan, which sometimes confuses even those foreigners who learned Spanish before moving here?

So, the cost of our services is your savings! What seems simple and straightforward will turn into wasted money and time. Not to mention the nerves!
In addition to consultation, we provide services such as:
Collection of documents for a visa to Spain
Choosing a language school or university for you or your children
Open a Spanish bank account
Help in getting a local registration of residence (empadronamiento)
Locally arranged health insurance
Official translation of documents
Selection of nannies, housekeepers, cleaning service, etc
Search for the ideal home in the ideal neighborhood.
Addressing us, you will realize your dream in the shortest possible time and in the most comfortable conditions!